Before veneers.............................After veneers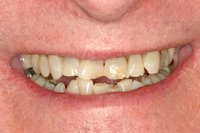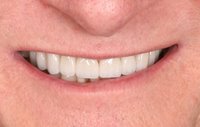 I had the privilege of treating Dennis recently. As you can see by the photographs, Dennis had severely ground down and chipped his front teeth. He was also not happy with the color of his teeth. Dennis was concerned that his teeth were chipping away and he wanted a whiter smile. He was in fact in need of a smile makeover. I completed the smile makeover using 10 porcelain veneers. Once the smile makeover procedure was completed he actually looks more relaxed and years younger. The following is Dennis' testimonial: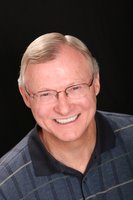 "For some time, I had been increasingly concerned with the appearance and other problems with my upper front teeth. After some internet research, I thought veneers might be a good solution for my situation. I selected Dr. Henry for a thorough consultation because of his extensive training and experience with cosmetic dentistry. During my consultation, he discussed alternatives and answered all my questions without rushing. I was impressed with his knowledge, professionalism, and personable manner. Throughout the entire procedure, he kept me informed of what he was doing and I felt confident in his skills. It was clear he wanted to make sure I was completely satisfied. Dr. Henry has a wonderful staff who were at all times highly professional and personable. I am very happy with the outcome and glad I selected Dr. Henry for my dentistry needs".