General dentistry applies to the dental services necessary for maintaining a bright smile and good oral health. Orange County dentist Dr. Joseph Henry and his team believe in patient education and preventive care, which includes a good at-home dental hygiene routine as well as oral exams and professional teeth cleanings at least twice every year.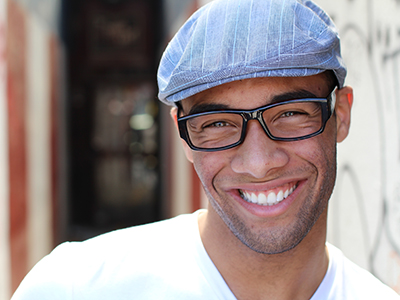 We are committed to diagnosing and treating potential issues before they become serious problems that can affect your health. To make an appointment, please call us at (714) 385-1672 today.
Dental Restorations
In addition to preventive dental care, general dentistry also includes restorative treatments that are intended to improve the functionality and aesthetics of your smile along with providing oral health benefits. The Orange Center for Cosmetic Dentistry offers general and restorative dentistry services including:
The Importance of Dental Health
Quality at-home dental care and regular check-ups are important for reasons beyond preserving a vibrant, healthy looking smile. Your oral health has a direct impact on your overall systemic health, and common problems such as cavities and gingivitis can increase your risk for developing serious medical conditions such as high blood pressure or heart disease if not treated.
If you're seeking comprehensive general dental care with the personal attention you deserve, please contact the Orange Center for Cosmetic Dentistry online or call (714) 385-1672 to schedule your thorough dental exam with Orange County dentist Dr. Joseph Henry. We are proud to serve patients from communities including Anaheim, Fullerton, Orange, and more.