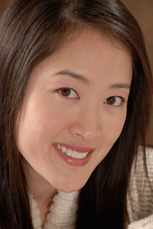 Everyone, whether they're in Los Angeles or anywhere in the world, feels more confident and secure when they're comfortable with their appearance. Yet quite often, smiles are overlooked while weight, dress, hairstyle etc. are all attended to.
Having a bright, attractive smile can make all the difference, whether you're meeting an old friend or a stranger, whether you're at work, or socializing with friends. People are drawn to those with a contagious, attractive smile. Dr. Joseph Henry recognizes this, which is why he offers premier cosmetic dentistry services to help patients throughout Orange County achieve their optimal smiles.
View a testimonial with before and after pictures of Dr. Henry's work on American Idol finalist LaKisha Jones!
Smiles in the Workplace
If you're looking to secure employment, you will surely meet with potential employers. Why not make a great first impression by flashing a bright smile their way? The interviewer will be impressed with your confidence and perhaps more inclined to believe in your competence.
Even if you've been in the same position for years, your co-workers will appreciate an aesthetically pleasing smile. Smiling at those who work around you from day to day will help keep the mood in your office light and friendly. If you hold a management position, those working for you will feel appreciated and supported when you smile at them.
Clients will also be impressed. Trust can start to build from the very start, and there's no better way to begin than with a bright smile. If your potential clients are visiting for the first time, your smile will help them feel right at home.
Smiles in Your Social Life
If you're trying to meet new people, nothing will draw them to you more than your smile. A clean, attractive smile will help communicate your friendliness to others. They'll feel more at ease in your presence and will want to talk to you so they can receive more of those bright smiles.
Even friends whom you've known for years will appreciate your smile shining in their direction. You always know a group of friends is having a good time when everyone is smiling, and it doesn't take long for others to join in when they spot a happy smile on someone else.
Inspire Confidence and Ease with an Appealing Smile
You'll instantly find others to be more comfortable and relaxed in your presence if you have a great smile. Not only will your family, friends, and co-workers appreciate it, but you'll also find that you feel more confident and secure with a smile that's aesthetically pleasing.
Your entire appearance is improved by a great smile, no matter what you're wearing. You'll find that this benefits your job and your social life, as others will find you appealing and attractive. Having a smile that others notice as bright and friendly is the first step to building solid relationships in all areas of your life.
All of this can be achieved by a single cosmetic dentistry procedure, or by a combination of procedures designed specifically for you. These might include:
If you are ready to enhance your smile with an extreme makeover, please call (714) 385-1672 or complete the form on this page to schedule a complimentary smile analysis at Orange Center for Cosmetic Dentistry. Dr. Henry welcomes patients throughout Orange County, including Anaheim, Orange, Fullerton, and more.