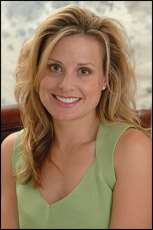 Until recently, we were usually left with the smile nature gave us. Today, there are techniques and advanced materials that can make a difference in your smile – and there are specially trained dentists like Dr. Joseph Henry, who combines art and science with his skill, experiences & expertise to enhance your smile.
Call (714) 385-1672 today for a free evaluation of your smile!
Our Cosmetic Dentistry Services
Remember, one of the first things people notice is your smile. If stained, chipped or crooked teeth are "hiding" the real you, then it's time for a smile makeover.
We offer several cosmetic dentistry procedures to help enhance your smile, including:
Benefits of Cosmetic Dentistry
A beautiful smile can brighten your life everyday, both professionally and socially. Cosmetic dentistry isn't a major operation, unlike plastic surgery. Imagine coming in for one or two appointments and leaving with a smile you've always wanted. The results are immediate and dramatic.
According to a survey by the American Academy of Cosmetic Dentistry, nine out of ten Americans agree that an attractive smile is an important asset. Seventy-four percent of those surveyed felt that an unattractive smile can hurt a person's chances for career success. They also found that only half of those surveyed were happy with their smile.
Are you happy with your smile?  Do you feel self-conscious about your smile? When the camera shutter opens, do your lips close? Until recently, people did not have many options to change their smiles. Today, cosmetic dentists have a wide range of advanced treatment options, which can completely redesign your smile.
You do not have to live with stained, or dull looking teeth. Rejuvenate your smile and look years younger by repairing worn down, chipped, missing, or discolored teeth with incredible results never before thought possible. This can easily be accomplished in the hands of a qualified, experienced cosmetic dentist like Dr. Joseph Henry.
If you are ready to dramatically enhance your appearance, please call (714) 385-1672 or contact the Orange Center for Cosmetic Dentistry online using the form on this page to schedule a complimentary consultation. Dr. Henry welcomes patients from Fullerton, Anaheim, Orange, and other areas of Orange County.