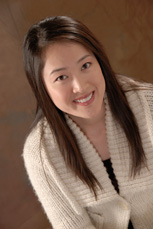 Whitening and brightening your smile has become easier in the last few decades with so many advances in cosmetic dentistry. At the Orange Center for Cosmetic Dentistry, Dr. Henry and his skilled dental team can provide you a dazzling new smile in one (or just a few) visits.
Our procedures are affordable, and there are some attractive financing plans now available. You can have that Hollywood smile you have always wanted in no time!
Fitting Cosmetic Dentistry in Your Budget
Financing is often a reason that people use for delaying their dental care, whether it is basic preventive or restorative care or cosmetic improvements. But dentistry is one of those things that should not be postponed because simple, small issues can grow into big extensive problems and you will wish you had taken care of them earlier.
Why procrastinate over looking beautiful? You can see the happy results of some of our patients in the Before and After Gallery and read their testimonials.
Your Financial Comfort
In our cosmetic dentistry practice, your comfort and satisfaction are our top priority, and that includes your financial comfort. We keep our fees affordable and base them on the technology and materials we use to give you attractive and durable dental restorations. When you have your dental work done here, you can be confident it is top-quality and will serve you well for many years or in some cases even a lifetime.
We try to give you the best possible care at the best possible price, and that includes offering you excellent financing choices, competitive interest rates, and help from one of our financial coordinators. They are highly-trained in getting the most out of insurance plans, using all financing options and fitting your dental care into your budget.
We accept most major credit cards (Visa, MasterCard® and American Express®) and personal checks. We also work with an outside financing vendor to help you obtain favorable financing terms. 
If you have questions about dental financing or if you would like to schedule a complimentary smile analysis, please contact Orange County Center for Cosmetic Dentistry online or call (714) 385-1672 today. Dr. Henry and our team serve patients in Anaheim, Fullerton, Orange, and communities throughout the Orange County area.