Dental implants are a popular option among our Orange County patients for permanent tooth replacement. For missing or severely damaged teeth, dental implants provide a durable solution to return your smile to its full potential.
Applications for Dental Implants
With exceptional personalized care for each patient, Dr. Henry blends both function and esthetics to restore your smile with dental implants. Depending on your specific needs, Dr. Henry may recommend one of the following applications to improve the look of your smile:
Single Tooth Implants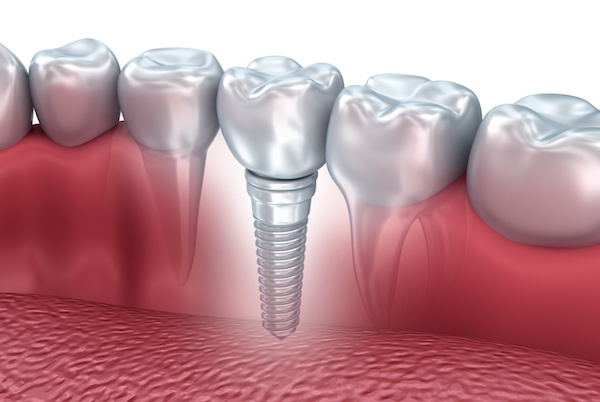 Single tooth implants are a long-lasting option to replace an individual tooth that has been lost or damaged. To replace a single tooth, a titanium post is surgically placed in the  jawbone to mimic  a natural tooth root. After the new artificial root has fully integrated into the jaw and the  gums have healed, Dr. Henry will place a tooth-colored crown over the post to blend seamlessly with your  smile.
Implant Bridges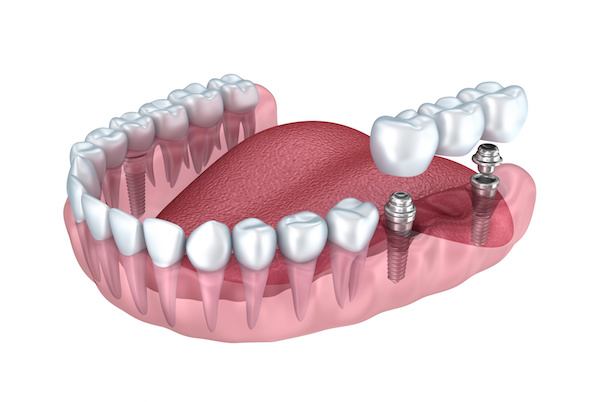 Implant bridges are based on the same artificial root structure as a single tooth implant, but are used when two or more adjacent teeth are missing.  This is often referred to as a "fixed bridge" because the bridge is cemented into place over the implants. A fixed bridge supported by implants can eliminate an ill-fitting removable partial denture and provide a more comfortable chewing experience.   
Implant Supported Dentures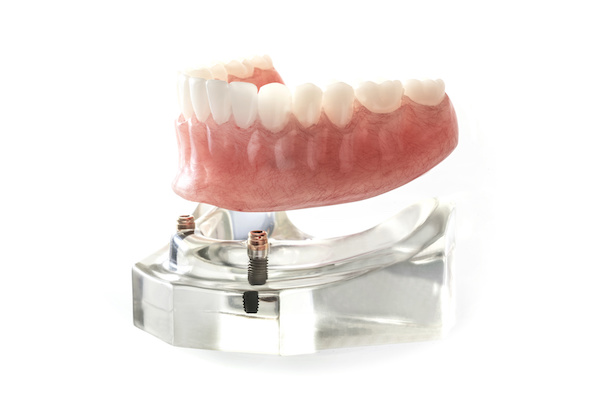 An implanted supported denture is a prosthesis that is secured  by dental implants but still has the convenience of being removable. Implant supported dentures contain a snap or clip that secures the denture into place on two to five implants.  A denture supported by implants can offer a chewing efficiency of up to 90% that natural teeth provide.  Implant dentures also have the advantage of eliminating or significantly slowing down the shrinkage of the jaw and lower portion of the face, preventing that sunken-in denture appearance. 
Advantages of Dental Implants
During implant surgery and crown placements, Dr. Henry focuses on both the function of your restorations as well as  the fundamentals of a beautiful smile. In choosing dental implants, you can benefit from:
Long-lasting replacement for single or multiple teeth
Restored chewing ability and the ability to enjoy eating again 
Prevention of jawbone shrinkage normally associated with tooth loss
Efficient dental hygiene maintenance
Elimination of messy adhesives for dentures
Eliminates the needs for partials with clasps
With clinical success rates of over 90%, dental implants are the right choice for millions of patients across America to restore the health and beauty of their smiles. Are you ready to find out if it is the right solution for you?
To discuss your dental implant options with an experienced cosmetic dentist, please call (714) 385-1672 to schedule your consultation with Dr. Henry in our Orange County office.