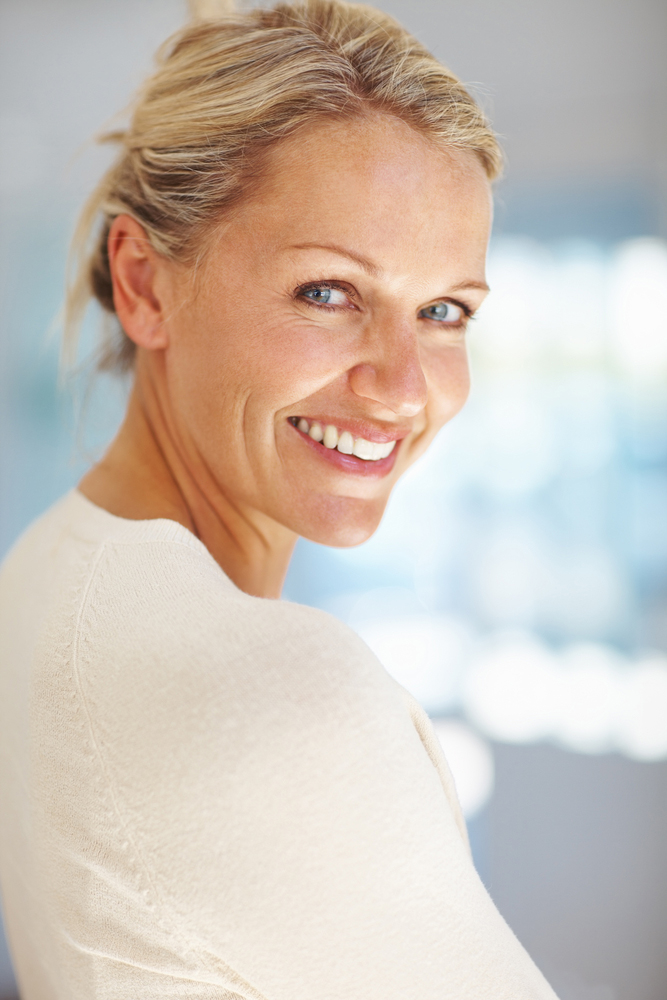 If you are missing any teeth, it can hurt your confidence and self-esteem. You may find that you cover your mouth or avoid smiling so that others won't notice this dental issue. To make matters worse, empty spaces in your mouth can cause functional problems and lead to jawbone deterioration if left untreated.
Dental implants, also known as tooth implants, are a popular option among our Orange County patients for permanent tooth replacement. For missing or severely damaged teeth, dental implants provide a durable solution to return your smile to its full potential.
Contact general and cosmetic dentist Dr. Joseph Henry today to find out if dental implants are right for you. Call 714-385-1672 to schedule an appointment at Orange Center for Cosmetic Dentistry. We happily welcome patients from Tustin, Orange, Santa Ana, and other areas of Orange County, California.
What are Dental Implants?
Dental implants are essentially replacement tooth roots. They are made of a durable titanium material, which has the amazing ability to fuse to the jawbone through a process called osseointegration. Like the root of a tooth, an implant is secured in the jawbone and is not visible after it is placed.
 Implants promote healthy jaw function. They also provide a sturdy base for replacement teeth. Crowns and other customized restorations can be attached to the implant, restoring the appearance and function of your smile.
Depending on your specific needs, Dr. Henry may recommend one of the following applications to improve the look of your smile:
Single Tooth Implants: To replace a single tooth, Dr. Henry will place a tooth-colored crown over one implant. This crown will blend seamlessly with your smile.

Implant Bridges:  Implant bridges utilize the same artificial root structure as a single tooth implant, but are used when two or more adjacent teeth are missing.  This is often referred to as a "fixed bridge" because the bridge is cemented into place over the implants. A fixed bridge supported by implants can eliminate the need for an ill-fitting removable partial denture and provide a more comfortable chewing experience.   

Implant-Supported Dentures: An implant-supported denture is a prosthesis that is secured by dental implants but still has the convenience of being removable. Implant supported dentures contain a snap or clip that secures the denture into place on two to five implants.  A denture supported by implants can offer a chewing efficiency of up to 90% that natural teeth provide. 

Dental Implant Benefits
Dental implants are an increasingly popular solution to the problem of missing teeth. While there are a few alternatives to this treatment, the numerous benefits associated with dental implants tend to make them the preferred choice.
Dental implants offer several remarkable benefits, including:
Permanently replacing one or more teeth
Restoring the ability to chew and enjoy eating
Preventing jawbone shrinkage normally associated with tooth loss
Allowing you to confidently smile, laugh, and talk without worrying about your teeth
Being relatively low-maintenance  
Eliminating the hassle and embarrassment of adhesive dentures
Modern dental implants have been used to replace missing teeth for over 30 years. With clinical success rates of over 90%, dental implants are the right choice for millions of patients across America to restore the health and beauty of their smiles
Who is a candidate for Dental Implants?
You may be a candidate for dental implants if you are looking for a safe and effective way to replace one or more missing teeth. Dr. Henry will happily discuss your dental implant candidacy during your appointment.
Ideal dental implant candidates:
Are in good general health
Have sufficient jaw bone density to support an implant
Have healthy gum tissue
Are committed to maintaining a good oral hygiene routine
Are willing to attend regularly scheduled dental cleanings
Dr. Henry will examine the condition of your teeth and gums and talk about your medical history to see if implants are right for you. He will also go over the details of the procedure and let you know what to expect.
Arrange Your Dental Implant Consultation in Tustin
Millions of Americans have dental implants. Are you ready to find out if it is the right solution for you?
Call 714-385-1672 to schedule your free consultation with experienced implant dentist Dr. Henry. At Orange Center for Cosmetic Dentistry, we serve patients from Tustin, Orange, Santa Ana, and other areas of Orange County, California.