In the past, problems such as malocclusion and facial asymmetry often required jaw surgery to correct. Now, adults and children have access to a gentle, non-surgical solution called an anterior growth guidance appliance (AGGA).
Experienced Orange Country dentist Dr. Joseph Henry is proud to offer removable anterior growth guidance appliances (RAGGA) and fixed anterior growth guidance appliances (FAGGA). These orthodontic tools gently stimulate bone growth to restructure the jaw and midface. By doing so, they can correct numerous issues including TMJ disorder.
To learn more about this physiologic dentistry treatment and to receive individualized recommendations, schedule a consultation with Dr. Henry by calling 714-829-3644. Orange Center for Cosmetic Dentistry serves Tustin, Orange, Santa Ana, and other areas of Orange County, California.
What is an Anterior Growth Guidance Appliance?
An anterior growth guidance appliance is a customized device that is worn on your upper teeth. This oral appliance is typically made of dental wire and a piece of transparent plastic. It resembles a wire retainer.
An AGGA helps the face and jaws develop to their full potential. It corrects irregular jaw development and facial structure imbalances by promoting bone growth. Most orthodontic treatments mechanically move teeth to fit within the arch. However, the AGGA works with your body.
By putting gentle pressure on the roof of your mouth, the device stimulates the soft tissue to create new bone growth. As a result, your upper jaw, lower jaw, and airway can reach an appropriate size and function in harmony. It is ideal for patients who have undersized upper jaws.
Concerns an Anterior Growth Guidance Appliance Can Treat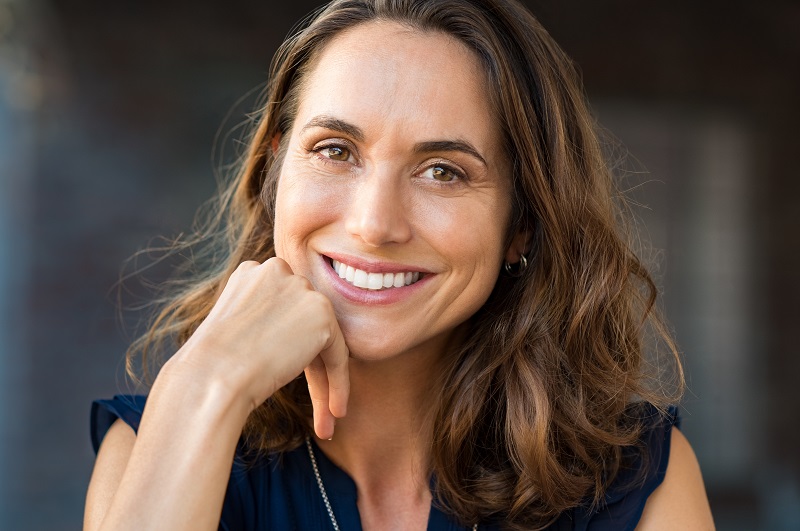 The jaw, face, airway, and neck are connected in a complex way. When one of these areas is underdeveloped, it impacts the structure and function of the rest. By addressing issues with the jaw and midface, an AGGA can fix a wide range of concerns.
An AGGA can correct problems such as:
Obstructive sleep apnea
A narrow airway
Severe TMJ disorder
Dental crowding
Malocclusion (bite misalignment)
Facial asymmetry
An undefined jawline
Poor neck posture
Headaches and migraines
Dish-face deformity (where the face appears concave due to lack of jaw development)
Types of Anterior Growth Guidance Appliances
There are two main types of anterior growth guidance appliances: removable and fixed. They function in the same way, but there are notable differences.
Removable (RAGGA)
A removable anterior growth guidance appliance is ideal for children who are still developing their adult teeth. Typically, the device is used to correct aesthetic and functional deficiencies.
The RAGGA can improve your child's TMJ pain, undeveloped airway, and other concerns. Despite the name, the device needs to be worn at all times to expand the jaw and stimulate bone growth.
Fixed (FAGGA)
A fixed AGGA is best for adults. This unique device expands the jaw and promotes 3-dimensional growth.
The safe and effective device creates proper tongue space, improves TMJ, and opens the airway. Additionally, the FAGGA may improve the appearance of the cheekbones, nose, eyes, and jawline.
Schedule Your Anterior Growth Guidance Appliance Consultation in Orange
The best way to find out if AGGA treatment is right for you is to schedule a consultation. During this initial visit, Dr. Henry will listen to your concerns and examine your jaw and facial structure. This thorough process allows him to determine your candidacy.
If you've been told that you need jaw surgery, please come in for a second opinion. Call 714-829-3644 to schedule your evaluation with our experienced, LVI trained dentist. At Orange Center for Cosmetic Dentistry, we happily welcome patients from Tustin, Orange, Santa Ana, and other areas of Orange County, California.